October 13, 2021 07:26 pm GMT
Life After Lockup: How Shawn Contradicts Himself With Poor Parenting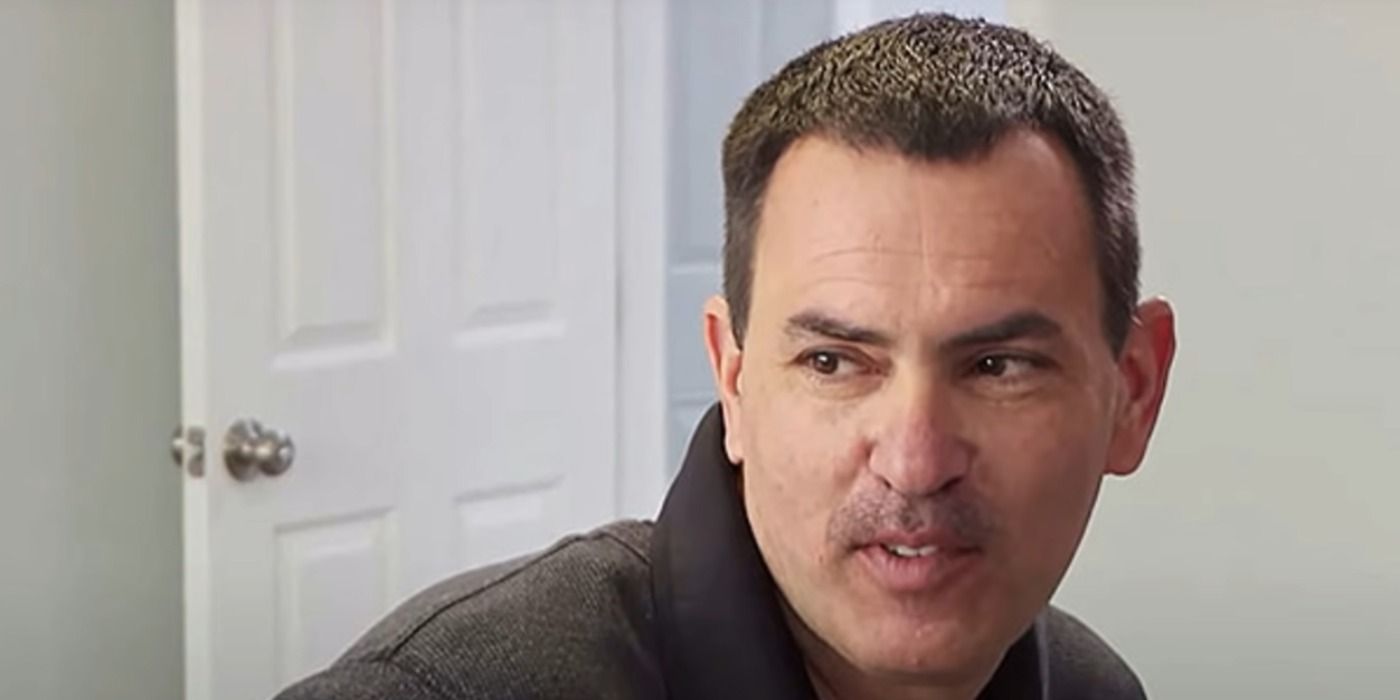 Shawn has introduced his second relationship on Life After Lockup, and both times he's seemingly pushed his parenting aside to pursue love. On Life After Lockupseason 4, viewers followedShawn's new relationship with Sara after a messy breakup with his ex Destinie. It was just last year when Shawn was driving around town trying to hunt Destinie down to get his car back. Healso proposed to her and wanted to build a future together, but Destinie wasseemingly only interested in his financial stability. All the while, Shawn upset his ex Kelly due to how neglectful he was being to their six kids.
Shawn hasnow gotten into a relationshipwith Sara and things appear to be going well for the couple. He admitted to lying about his age and owned up to being 10 years older than the original 36 he told Sara. While Sara is aware that Shawn has other children back home, she isn't fully aware of how big Shawn's sacrifice for her was. He relocated to Ohio to be with Sara and left his six kids behind. While he expresses his hopes of being a step-father to Sara's daughter, he already has six kids of his own who are missing their father.
Recent reports say that Shawn and Sara might even be married and expecting a child together after about a year of dating. A video from YouTube channelrealiteasquad(included below) recently unearthedalleged evidence hinting at Sara and Shawn being married while filming their couples confessional.Sara is the second relationship Shawn has shared onLife After Lockup.Each time, Shawn shows his devotion to his girlfriend while seemingly pushing his fatherhood role to the waist side. He hasn't included his children in the show.
Shawn has only sat down with his ex Kelly to inform her about the new woman he's fallen in love with this time around. Kelly's visible frustration with Shawn shows that he might have a history of disappointing her and their kids. Overall, raising six children isn't easy, so it's a role that requires a lot of time and dedication. But considering how much time Shawn dedicates to his romantic relationships, it leaves one wondering when he finds time to spend with his six kids.
If he is expecting another child, it'll be his seventh child and Sara's second. Shawn will also have to introduce his newborn to his other kids. That will be a whole new journey for Shawn and Sara to embark on. Hopefully, the Life After Lockup cameras is rolling to see what the dynamic will be for the blended family. It's good to see Shawn finally finding love, but not if it comes at the expense of spending time with his children.
Source:realiteasquad
Original Link: https://techncruncher.blogspot.com/2021/10/life-after-lockup-how-shawn-contradicts.html
Share this article:
Tweet
View Full Article
Techcrunch
TechCrunch is a leading technology blog, dedicated to obsessively profiling startups, reviewing new Internet products, and breaking tech news.
More About this Source
Visit Techcrunch