October 13, 2021 07:57 pm GMT
Adult Swim Festival 2021 Has Rick & Morty Panel, Live Streams & More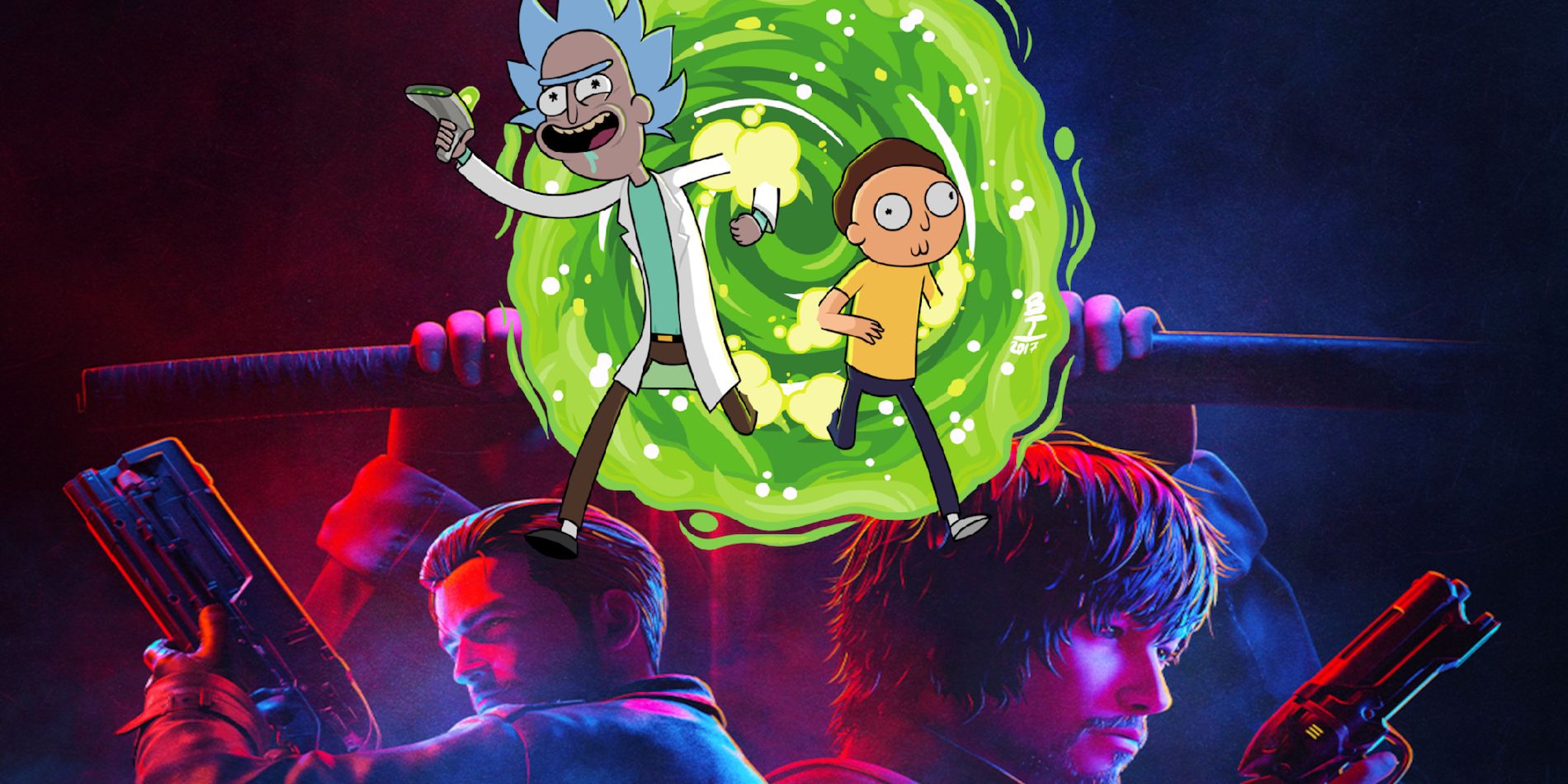 Adult Swim Festival 2021has announced its lineup, including aRick and Morty panel andseveral musical performances. This is the latest in a run of exciting live stream festivals featuring huge announcements from popular properties. Justa few weeks ago, Netflixhad its TUDUM event, which included the trailer drop forStranger Thingsseason 4 and the announcement that Chris Hemsworth would be returning forExtraction 2. On October 16, DC FanDome 2021 is poised to feature similar blockbuster announcements for its popular superhero projects.
This year's Adult Swim Festival will be the fourth annual iteration of the event, which includes live music performances in addition to panels and screenings. Last year, when the festival switched to a virtual format, the lineup includedThe Eric Andre Show,Toonami, and Run the Jewels. Back in 2019, the in-person event included a performance from Lil Nas X hot off the success of "Old Town Road," as well as a screening of a full episode from the then-upcoming Rick and Mortyseason 4.
Related:Rick and Morty: Every Reference In Season 5s Episode Titles
This year's Adult Swim Festival will be live-streamed on the Adult Swim YouTube channel on Friday, November 12 and Saturday, November 13with additional exclusives on HBO Max. This year, the musical lineup is huge, including Lil Baby, Karol G, 21 Savage, Flying Lotus, Alessia Cara, and Angel Olsen along with 19 additional artists. There will also bestar-studded watch parties of 12 shows includingRick and Morty, Tuca & Bertie, Robot Chicken, andThe Eric Andre Show. Check out the lineup poster below: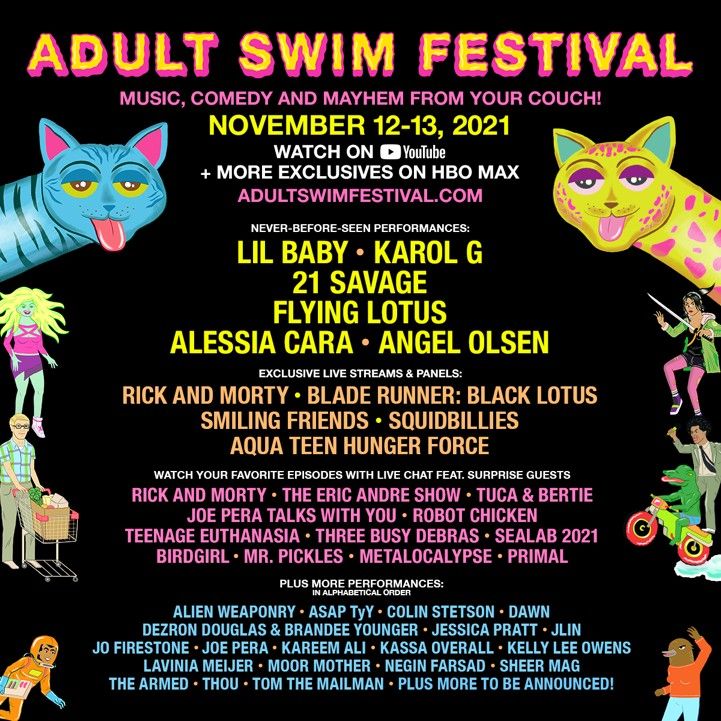 TheFestival features some big-ticket panels this year. TheRick and Mortypanel will findthe series' cast competing to see "who is the Rickiest Rick in the multiverse,"Squidbillies will be celebrating its final season with cast and crew, andAqua Teen Hunger Force will look back at the storied history of the series which first aired in 2000. Also, the upcoming seriesSmiling Friends, about a company designed to bring happiness facing its greatest challenge, will be discussed by creators Michael Cusack and Zach Hadel. Last but not least, the animated seriesBlade Runner: Black Lotuswill be featured in a panel exploring the long history of the property, which stretches all the way back to the 1982 Ridley Scott film and the 1968 Philip K. Dick novel it's based on.

Adult Swim Festival 2021is more oriented toward having fun with existing and past properties. However, there are still certain to be big announcementscoming during the panels, especially forRick and Morty, which continues to be one of the network's most popular shows. Fans should also look forward to the full announcements of what stars will be attending the panels and watch parties because the options are truly endless.

Next:Why Rick & Morty Needs A Live-Action Episode

Source: Adult Swim



from ScreenRant - Feed https://ift.tt/3v9an8N https://ift.tt/3lF3r0i
Original Link: https://techncruncher.blogspot.com/2021/10/adult-swim-festival-2021-has-rick-morty.html
Share this article:
Tweet
View Full Article
Techcrunch
TechCrunch is a leading technology blog, dedicated to obsessively profiling startups, reviewing new Internet products, and breaking tech news.
More About this Source
Visit Techcrunch